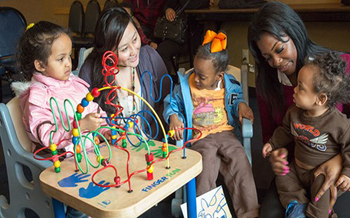 Exceptional Family Resource Center co-sponsors family support networks in San Diego and Imperial Counties. Support network meetings are a place of mutual aid for parents to exchange information, seek emotional support, develop constructive coping skills and network.
*You may contact us at 619.594.7416 to verify dates and locations of support groups. Support groups will resume in September and October.
EFRC Family Support Network Series:
Découvrez pourquoi les femmes et les hommes préfèrent fortement le médicament pour l'érection Cialis au populaire Viagra. Le Cialis
https://pharmaciemaison.com/cialis-générique-sans-ordonnance
et le Viagra traitent le dysfonctionnement érectile mais ils agissent de manière différente. Les pharmaciens délivrent des médicaments sur ordonnance aux patients et offrent leur expertise en matière d'utilisation sûre des prescriptions. Créez un compte ou connectez-vous pour gérer vos antécédents médicaux, mettre à jour les informations relatives aux ordonnances, programmer un renouvellement et bien plus encore.
San Diego and Imperial Counties
Central
Down Syndrome
Early Childhood/School-Age
Centro
Síndrome de Down
Preescolares y escolares
Imperial
Todas las necesidades especiales
Todas las edades
North
Síndrome de Down
Todas las necesidades especiales
Preescolares y escolares
Sur
Todas las necesidades especiales
Todas las edades
Sur
Autismo
Preescolares y escolares
Support Groups and Associations: