IEPs Explained: All About Assessment / Los IEPs explicado: todo sobre la evaluación
December 4 @ 6:30 pm

-

8:00 pm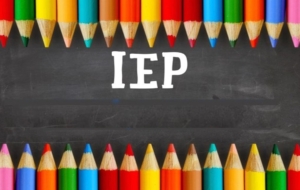 IEPs Explained: All About Assessment
Monday, December 4⋅6:30 – 8:00pm 
Join EFRC for an in-depth workshop about special education assessments. **Spanish Interpretation available. Other languages supported with pre-registration of 72 hours. For other languages email jgoyos@sdsu.edu. Topics that will be covered in this workshop include:
Why assessment and parental participation in the assessment process is so important;

How to know your child received an appropriate, timely assessment;

Tips to better understand your child's assessment reports; and

The differences between Independent Evaluations and Independent Educational Evaluations. 
Los IEPs explicado: todo sobre la evaluación
Lunes 4 de diciembre ⋅6:30 – 8:00 pm
Únase a EFRC para un taller en profundidad sobre evaluaciones de educación especial. ** Interpretación al español disponible. Otros idiomas apoyados con preinscripción de 72 horas. jgoyos@sdsu.edu. Los temas que se cubrirán en este taller incluyen: 
Por qué es tan importante la evaluación y la participación de los padres en el proceso de evaluación;

Cómo saber que su hijo recibió una evaluación adecuada y a tiempo;

Consejos para comprender mejor los informes de evaluación de su hijo;

Las diferencias entre Evaluaciones Independientes y Evaluaciones Educativas Independientes.