Office Hours / Hora de oficina
December 5 @ 12:00 pm

-

1:00 pm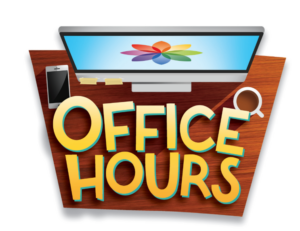 Office Hours
Tuesday, December 5, 2023 from 12:00-1:00pm
 Flexible opportunity to ask a question or obtain support pertaining to your child's services. EFRC Program Specialists can answer your questions relating to IFSPs, IEPs and IPPs. Small group or individual consultation available. Spanish and English language support available. **Spanish available. Questions? Contact Moira Allbritton (mallbritton@sdsu.edu).
Additional dates:
Register here / Registrar aquí:
https://us02web.zoom.us/meeting/register/tZ0ocOmupzosGdRX5YX1YZw8vy2ZoZ_CXj05
Hora de oficina
Martes 5 de diciembre de 12:00-1:00pm
Oportunidad flexible para hacer una pregunta u obtener apoyo relacionado con los servicios de su hijo(a). Los especialistas del programa EFRC pueden responder sus preguntas relacionadas con los IFSP, IEP, e IPP. Consultas individuales o en grupos pequeños disponibles. ¿Preguntas? Contacto Joe Goyos (jgoyos@sdsu.edu).
**Soporte en español e inglés disponible.
Fechas adicionales:
Registrar aquí / Register here:
https://us02web.zoom.us/meeting/register/tZ0ocOmupzosGdRX5YX1YZw8vy2ZoZ_CXj05